[adsenseyu1]
Gameth gets the better of Leleco in Fight Week Championship in Cabo Frio
[adsenseyu2]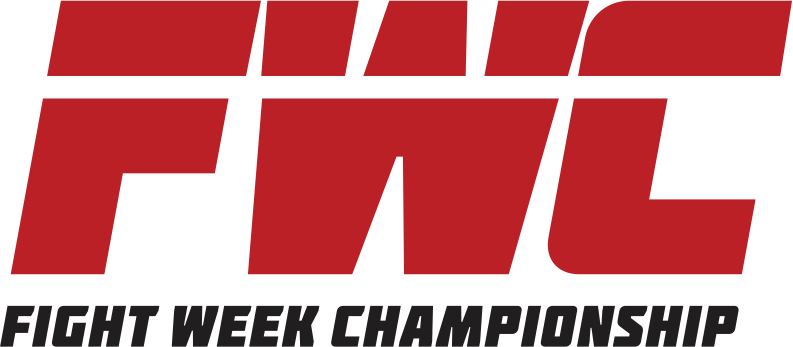 Media Relations - Fight Championship Week

Credit of photos: Claudnei Dutra / Fight Sport
Gameth gets the better of Leleco in Fight Week Championship in Cabo Frio
The first edition of the FWC (Fight Week Championship) made the city of Cabo Frio, in Rio de Janeiro, boil on Saturday (20) and the Gymnasium Cabofriense Athletic Association was the stage show. With great duels, the event shook the city in the Lakes Region and the main attraction of the night, Pippa Gameth got the better of former UFC Leonardo Leleco by unanimous decision.
The main duel of the night featured two experienced athletes and known on the national scene. On one side was Leonardo Leleco, who after a brief stint in the UFC, went into
action in his second fight after leaving the biggest MMA organization in the world. The other was Edvaldo Gameth which has over 50 career fights and tickets for major events in Brazil. The fight was highly disputed and after three rounds, Gameth got the better by unanimous decision.
"It was a great fight and fought well since Leleco is a great athlete, so he wanted to thank the opportunity to be doing this duel and the organizers of the event," he said.
In the co-main event the duel had been well balanced with both athletes having a good time, but at the end of the second round Alexandre Cirne hit a beautiful spinning elbow that caught full in the face of Vinícius da Costa. The miner tried to continue the fight, but doctors stopped the fight in the second interval for the third round decreeing the victory of Cabo Frio athlete to the delight of the home crowd.
Other highlights of the night were the submissions of Emanuel Lopes on Samuel Marcos and Revelis Barcelos in Robert Wilson. Both athletes used the arm triangle, to compel his opponents to give the three pats of withdrawal.
In the two dueling heavyweight (up to 120kg), Tiagão Cardoso got the better of Fernando Negão unanimous decision and Lincoln Barbosa won Vitinho Gonçalves by forfeit.
Check the results of the FWC (Fight Week Championship):
93kg - Pippa Gameth beat Leonardo Leleco by unanimous decision (29-28, 29-27, 28-27)
Up to 61kg - Alexandre Cirne won Vinícius da Costa for medical termination in the 2nd range to the 3rd round
Until 120kg- Tiagão Cardoso won Fernando Negão by unanimous decision (30-27, 30-25, 30-26)
Up to 66kg - Ivan Paiva won Leandro Munrá split decision (29-28, 29-28, 28-29)
77kg - Arthur "Thai" Ferreira won Fábio Índio split decision (28-27, 25-29, 28-27)
70kg - Emanuel Lopes won Samuel Marcos by submission (arm triangle) at 2:58 of the 2nd round
70kg - Revelis Barcelos Robert Wilson won by submission (arm triangle) at 2:39 of the 1st round
Until 120kg- Lincoln Barbosa won by forfeit Vitinho Gonçalves to 4:27 of the 2nd round
77kg - Gabriel Carlison Ramos Parangolé won by unanimous decision (30-27, 30-25, 29-28)
 ---------------------------------------------------------------------------------------------------------------------------
Link to matter in our Portal:
https://mma4ever.com.br/mma/gameth-leva-melhor-sobre-leleco-no-fight-week-championship-em-cabo-frio/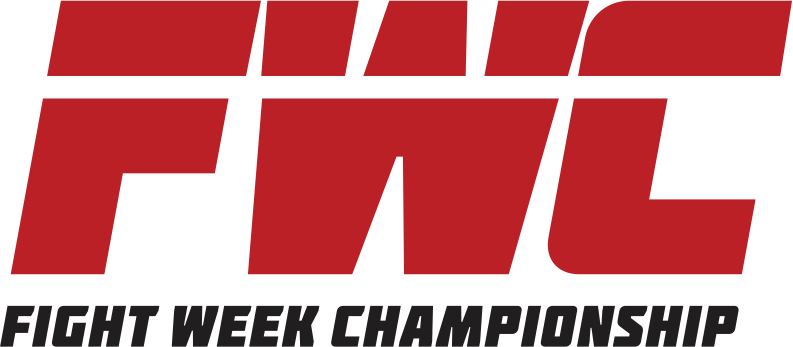 Assessoria de Imprensa - Fight Week Championship

Crédito das Fotos: Claudnei Dutra/Luta Esporte
Gameth leva a melhor sobre Leleco no Fight Week Championship em Cabo Frio
A primeira edição do FWC (Fight Week Championship) fez a cidade de Cabo Frio, no Rio de Janeiro, ferver no último sábado (20) e o Ginásio da Associação Atlética Cabofriense foi o palco do show. Com grandes duelos, o evento agitou o município da Região dos Lagos e na atração principal da noite, Edvaldo Gameth levou a melhor sobre o ex-UFC Leonardo Leleco por decisão unânime.
O duelo principal da noite contou com dois atletas experientes e conhecidos no cenário nacional. De um lado estava Leonardo Leleco, que após uma breve passagem pelo UFC, entrava em ação em sua segunda luta após a saída da maior organização de MMA do mundo. Do outro estava Edvaldo Gameth que tem mais de 50 lutas na carreira e passagens por grandes eventos do Brasil. A luta foi bastante disputada e após três rounds, Gameth levou a melhor por decisão unânime dos jurados.
"Foi uma grande luta e bem disputada já que o Leleco é um grande atleta, então queria agradecer a ele a oportunidade de estarmos fazendo esse duelo e aos organizadores do evento", disse.
No co-evento principal o duelo vinha bastante equilibrado com os dois atletas tendo bons momentos, mas no fim do segundo round Alexandre Cirne acertou uma bela cotovelada giratória que pegou em cheio no rosto de Vinícius da Costa. O mineiro ainda tentou continuar no combate, mas os médicos interromperam a luta no intervalo do segundo para o terceiro round decretando a vitória do atleta de Cabo Frio para o delírio da torcida local.
Outros destaques da noite foram as finalizações de Emanuel Lopes sobre Samuel Marcos e Revelis Barcelos em Robert Wilson. Ambos os atletas usaram o katagatame, para obrigar seus adversários a dar os três tapinhas de desistência.
Nos dois duelos de pesos pesados (até 120kg), Tiagão Cardoso levou a melhor sobre Fernando Negão por decisão unânime e Lincoln Barbosa venceu Vitinho Gonçalves por desistência.
Confira os resultados do FWC (Fight Week Championship):
Até 93kg – Edvaldo Gameth venceu Leonardo Leleco por decisão unânime (29-28, 29-27, 28-27)
Até 61kg – Alexandre Cirne venceu Vinícius da Costa por interrupção médica no intervalo do 2º para o 3º round
Até 120kg– Tiagão Cardoso venceu Fernando Negão por decisão unânime (30-27, 30-25, 30-26)
Até 66kg – Ivan Paiva venceu Leandro Munrá por decisão dividida (29-28, 29-28, 28-29)
Até 77kg – Arthur "Thai" Ferreira venceu Fábio Índio por decisão dividida (28-27, 25-29, 28-27)
Até 70kg – Emanuel Lopes venceu Samuel Marcos por finalização (katagatame) aos 2:58 do 2º round
Até 70kg – Revelis Barcelos venceu Robert Wilson por finalização (katagatame) aos 2:39 do 1º round
Até 120kg– Lincoln Barbosa venceu Vitinho Gonçalves por desistência aos 4:27 do 2º round
Até 77kg – Gabriel Parangolé venceu Carlison Ramos por decisão unânime (30-27, 30-25, 29-28)
 ---------------------------------------------------------------------------------------------------------------------------
Link para matéria em nosso Portal:
https://mma4ever.com.br/mma/gameth-leva-melhor-sobre-leleco-no-fight-week-championship-em-cabo-frio/
[adsenseyu4]