[adsenseyu1]
World Series of Fighting 34 Results
[adsenseyu2]
World Series of Fighting 34 Results from Madison Square Garden in New York City! 
Tommy Marcellino def. Matt Denning via Submission (Guillotine), Rd.1, 3:30
Andre Harrison def. Bruce Boyington via Submission, (Rear-Naked Choke), Rd. 1, 1:54
Bruno Santos def Vagab Vagabov via Split Decision (29-28, 29-28, 29-28)
"Who's The Toughest?" Catchweight Fight: Shane Kruchten def. Jeremy Mahon, Unanimous Decision (29-28)
Smealinho Rama (9-2) def. Jake "The Honey Bear" Heun via TKO (Punches), Rd. 2, 3:30
Yushin "Thunder" Okami def. Paul Bradley via Split Decision (29-28, 28-29, 29-28)

Caio Alencar vs. Jared Rosholt via, KO (Punch), Rd. 1, 1:17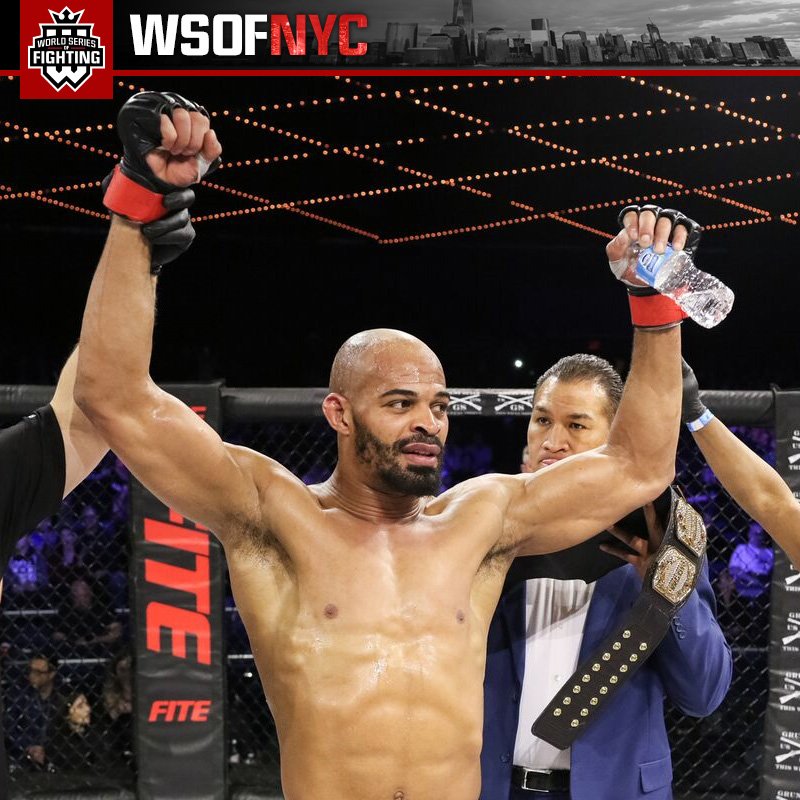 David Branch (19-3) def. Louis Taylor via Submission (Choke), Rd. 5, 2:00
David Branch retains the WSOF Middleweight Title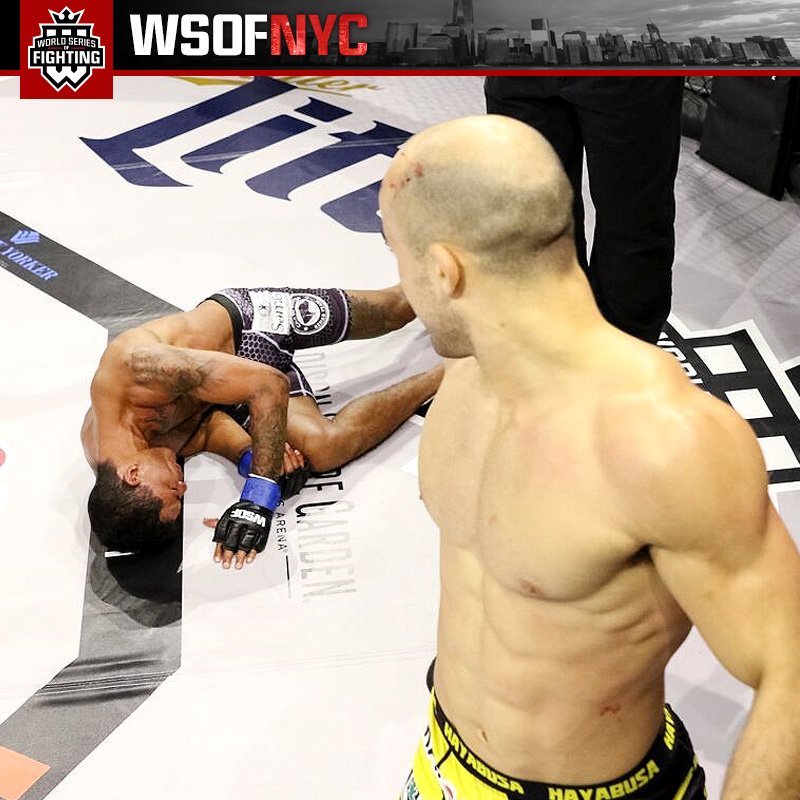 Marlon Moraes (16-4) defeats Josenaldo Silva (25-4) via Tapout (stoppage due to injury) in Round 1
Marlon Moraes retains the WSOF Bantamweight title

Jon Fitch def. Jake Shields via Unanimous Decision (45-36)
Jon Fitch retains the WSOF Welterweight title

Justin Gaethje def. Luiz Firmino via TKO due to Doctor Stoppage in between Round 3 & 4 due to a swollen eye.
Justin Gaethje retains the WSOF Lightweight title. 
Follow Darryl Satcher on Twitter  @DarrylSatcher
[adsenseyu4]